Register Today!
---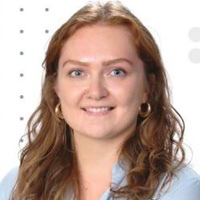 Bruce Thompson
Director
de maximis, inc.
Bruce is a member of the Board of Directors of de maximis, inc., with responsibility for the company's New England operations. He has more than twenty-seven years of experience managing the technical, administrative, and financial aspects of major site investigation and remediation projects. He currently serves as the Project Coordinator for work under Consent Decrees and Administrative Orders at the following Superfund sites: York Oil OU1 and OU2 (Moira, NY), Solvents Recovery Service of New England, Inc. (Southington, CT), Nuclear Metals, Inc. (Concord, MA), and Industri-plex OU2 (Woburn, MA). He is a 1985 graduate of the United States Naval Academy.
---
Multi-Media Remediation at the Nuclear Metals, Inc. Site
The Nuclear Metals, Inc. Superfund Site remedy, estimated at $125 million in the ROD, includes five major components:
• Off-site disposal of ~82,500 cubic yards of soil and sediment (risk drivers are depleted uranium (DU) and PCBs),
• In-situ sequestration of DU with apatite below a ~0.4-acre disposal lagoon (down to bedrock), and for DU in a ~1.5-acre overburden groundwater plume,
• Physical containment of the disposal lagoon with a low-permeability wall extending ~85' bgs and a RCRA C cover,
• Continued hydraulic containment (started as a NTCRA) with AOP treatment of 1,4-dioxane and VOCs in a ~29-acre overburden groundwater plume.       Additional extraction wells added during the RD; and,
• Further delineation of 1,4-dioxane (~33-acres) and natural U (~10-acres) in bedrock (granite and gneiss) groundwater, pilot-testing, and evaluation of practicable remedial approaches. Successful implementation has required integrating a multi-disciplinary, multi-company project team. Significant public coordination efforts address remedial and site reuse issues.
---