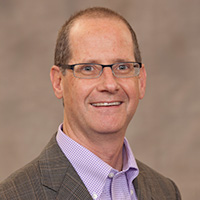 Dr. Robert Ettinger,
Senior Principal Environmental Scientist
Geosyntec Consultants
Robert Ettinger is a Senior Principal environmental scientist in Geosyntec Consultants' Santa Barbara, California office with over 30 years of professional experience. His practice focuses on the fate and transport of contaminants in the unsaturated zone including soil vapor extraction system design, vapor emission estimation, and subsurface contaminant vapor migration to indoor air. Robbie has extensive experience in assessing and mitigating potential subsurface vapor intrusion to indoor air associated with chemical releases to soil and groundwater. His experience includes managing human health risk assessments, designing and implementing groundwater and soil vapor remediation systems, and developing risk-based strategies for environmental liability and business management initiatives. Robbie has a B.S. in Chemical Engineering from Rice University and M.S. in Chemical Engineering from the University of California, Berkeley.
---
Session Keynote
Utilizing Empirical Data to Improve Risk-Based Decision Making at Vapor Intrusion Sites
---