Register Today!
---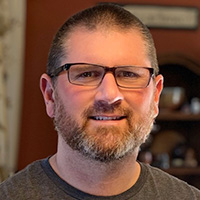 Dr. Richard Anderson,
Environmental Scientist,
U.S. Air Force Civil Engineer Center
Dr. Anderson is an environmental scientist at the U.S. Air Force Civil Engineer Center (AFCEC) in San Antonio, Texas. He provides technical expertise to AFCEC's Environmental Restoration Program in the areas of emerging contaminants, environmental engineering, environmental toxicology, and quantitative data analyses. Dr. Anderson also represents the AFCEC to the U.S. Defense Department's Strategic Environmental Research and Development Program (SERDP) and the Environmental Security Technology Certification Program (ESTCP) in the area of environmental restoration.
---
KEYNOTE PRESENTATION
Assessment of PFAS in Collocated Soil and Porewater Samples at an AFFF-Impacted Source Zone: Field-Scale Validation of Suction Lysimeters
---