Register Today!
---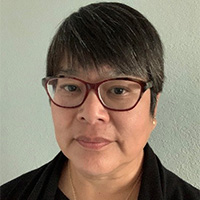 Paula Panzino
Chief Science Officer
Arizona Department of Environmental Quality ADEQ
Paula Panzino is the Chief Science Officer and Quality Assurance Manager for the Arizona Department of Environmental Quality and is the co-team lead of the ITRC Contaminants of Emerging Concern working group. As CSO, Paula manages and provides subject matter expertise to the most complex contaminated sites in Arizona. She serves as a subject matter expert and strategic leader for ADEQ's PFAS activities. Her background includes a Master's degree in Environmental Engineering from the University of Michigan and a bachelor's degree in Geology from Wellesley College. Prior to her work in state government Ms. Panzino was a Principal Scientist at Haley & Aldrich and has managed, designed and applied many in-situ remedies for treatment of recalcitrant compounds at contaminated sites.
---
ITRC SESSION
Status, Findings and Surveys from ITRC's Contaminants of Emerging Concern Team
---