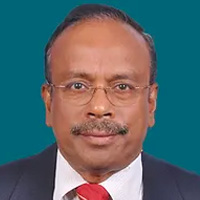 Muthukumar Ramaswamy
Technical Director
Level Engineering
M. Ramaswamy earned Ph.D. degree from Indian Institute of Technology, Delhi, India in Mechanical Engineering. He got over 3y years of combined extensive experiences in various areas of Engineering in India and Oman. His last assignment was a Technical Expert to Government of Oman. Before coming to Oman he worked in Government of India in Delhi. He has designed few of largest utility plants in South East Asia. Published more than 100 research papers and authored six books on engineering subjects. His name is listed in Montreal Protocol WHOSWHO site as an appreciation of his work on ODS.
---
A study on Indoor Air Quality in Major Hospitals in Sultanate of Oman
Indoor air quality (IAQ) is one of major critical issues in hospitals and medical facilities, as patients have less immunity. IAQ as specialized area is emerging throughout world, worldwide researchers are working on this subject. This study examines the compliance of critical hospital ventilation systems (in operating theatre and Airborne Infection Isolation (AII) room) in five major government hospitals in the Sultanate of Oman with the local and international standards. The compliance of the IAQ standards is one element of airborne infection control. The findings and recommendations of this study will be useful to the policy makers of health care industries to update the existing policies on critical ventilation systems.