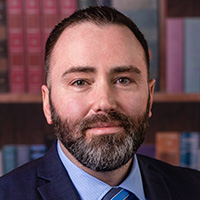 Frederick Strathmann
SVP Applied & Clinical Business
MOBILion Systems
Dr. Frederick Strathmann has been in laboratory medicine for over 10 years and has held positions in hospital and national reference laboratory environments. He is board certified in Clinical Chemistry and Toxicological Chemistry and qualifies as a CLIA Laboratory Director for High Complexity Testing. He completed his MS and PhD in Pathology & Laboratory Medicine and a postdoctoral fellowship in Biomedical Genetics from the University of Rochester School of Medicine and Dentistry in Rochester, New York, a Clinical Fellowship at the University of Washington in Seattle, Washington, and an MBA from the University of Utah in Salt Lake City, Utah.
---
SVP Clinical & Applied Markets
The primary objective of this study was to leverage a relatively novel analytical combination of LC, High Resolution Ion Mobility (HRIM) and QTOF approaches to unravel the complexity seen with existing separation challenges. A secondary objective of this study was to call attention to the need for laboratories to evolve beyond existing workflows in anticipation of the challenges with emerging analytical needs associated with higher complexity analyses on the horizon.