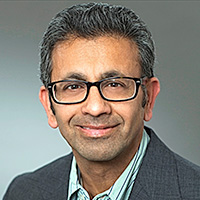 Fayaz Lakhwala
Key Accounts Manager
EVONIK
Dr. Lakhwala serves as the Key Accounts Manager within Evonik's Soil and Groundwater business. He holds M.S. and Ph.D. degrees in Chemical Engineering with a minor in Environmental Science. He has 30 years of experience in the area of site remediation including technology development, remedial design, site characterization, treatability studies and project management. In the past 18 years, his area of focus has been on application of in situ chemical oxidation, in situ chemical reduction, enhanced reductive dechlorination, NAPL stabilization and treatment of heavy metals in soil and groundwater. Besides US, he has worked in Asia Pacific and Europe.
---
Remediation of Contaminated Soils using Sustainable Soil AmendmentsReagents
Treatment of surficial soils contaminated with TPH, PAHs, chlorophenols etc. has traditionally adopted the use of commercial and agricultural fertilizers. This approach often fails because the commercial and agricultural fertilizers are unable to create the right conditions for the indigenous microorganisms to survive and thrive. The traditional approach fails to address the issue of acute microbial toxicity, bioavailable water and the optimal ratio and release of organic carbon, nitrogen and phosphorus to facilitate contamination degradation. This presentation will discuss the use of sustainable reagents derived from plant fibers that are designed to overcome the limitations of the traditional approach thereby providing an efficient, cost-effective and a sustainable remediation option.