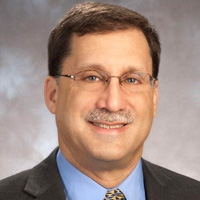 David Lis
Principal
Ramboll
David Lis is an engineer and hydrogeologist with over 35 years of experience providing a comprehensive range of services addressing the technical, regulatory, and economic/risk aspects of site investigation, remediation, and redevelopment/repurposing. Mr. Lis has significant knowledge of investigation and remediation of complex sites including addressing a wide range of environmental impacts and emerging contaminants. Mr. Lis provides expertise to international commercial and industrial clients to successfully support facility specific and portfolio merger/acquisitions and site development/redevelopment incorporating business risk management strategies. Mr. Lis is a Licensed Environmental Professional in Connecticut and Professional Geologist in the State of New York.
---
PFAS – Application of Monte Carlo Analysis for Understanding, Managing and Communicating Transactional and Operational Risk
Recognizing the potential presence of PFAS as a critical aspect of the transactional landscape, decision makers continue to look for improved methods to understand and manage remedial, litigation, and reputational risks. Monte Carlo simulations have been increasingly used in support of environmental health and safety risk assessments and have provided value to decision makers regarding operational and management planning considerations and risk communication. For a commercial/industrial client, a Monte Carlo model, developed by Ramboll, assisted decision makers in understanding and effectively communicating key areas of uncertainty in a global portfolio of over 400 sites balancing the cost of possible risk mitigation measures against likely reductions in the magnitude of a liability or its associated uncertainty to successfully conclude the transaction. This presentation will provide a summary of this case study and also demonstrate how Monte Carlo simulations could be applied to other scenarios when evaluating the potential for PFAS-related risks.