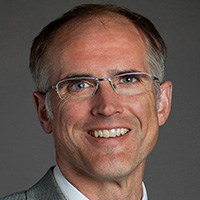 Colin Plank
Associate Geologist & Stratigrapher
Burns & McDonnell
Colin has over 25 years experience in the study of geomorphology, stratigraphy, and physical processes. His experience as a stratigrapher for groundwater remediation projects nationwide has led to expertise in evaluating aquifer continuity, heterogeneity, and geometry in a manner that is process-based and geologically defensible. Mr. Plank has been instrumental in developing and applying Environmental Sequence Stratigraphy (ESS), a system for stratigraphic interpretation now widely recognized as an industry best practice. Recently, Mr. Plank has focused on the development of digital Conceptual Site Models (CSM) and the use of Web-Application based approaches to share and update all hydrogeologic CSM elements.
---
Web-Application Based Digital Conceptual Site Models: A Critical Site Management Tool In the PFAS Age of Groundwater Remediation
Web-application based digital conceptual site models (CSMs) are revolutionizing CSM delivery, utility, and lifespan. This approach provides access to traditional CSM work products and the data used to create them in a software environment consisting of dynamically scalable maps, predefined database queries that update maps and infographics, and linked data including graphic files and web-based data streams. The web "dashboard" format allows for intuitive exploration of existing and incoming data within the context of the CSM. The platform also accommodates the use of web-maps linked to field data tablets, allowing for near real-time tracking and management of data acquisition in the context of the CSM. This approach to CSM delivery results in a CSM that is no longer a static "File Cabinet" CSM, instead the CSM is a dynamic "living" data model accessible to all project disciplines to drive decision making and foster transparency among stakeholders and technical team members.