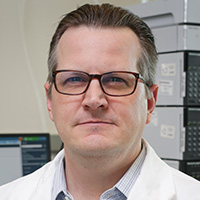 Chris Higgins,
Professor, Civil and Environmental Engineering,
Colorado School of Mines
Dr. Christopher P. Higgins is an environmental chemist and a professor of civil and environmental engineering at the Colorado School of Mines. His research focuses on the movement and bioaccumulation of contaminants in the environment. In particular, Dr. Higgins studies chemical fate and transport in natural and engineered systems with a focus on PFAS. Dr. Higgins has authored or co-authored over 100 peer-reviewed publications and was awarded the 2019 Huber Prize by the American Society of Civil Engineers for his research contributions. Dr. Higgins was the principal investigator for the SERDP 2020 Environmental Restoration Project of the Year. He earned his bachelor's degree in chemistry and chemical biology from Harvard, and he received his master's and doctoral degrees in civil and environmental engineering from Stanford University.
---